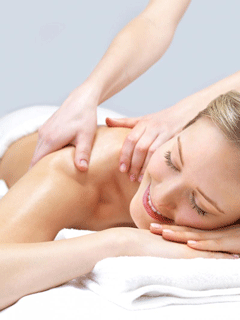 Here at Back in Harmony we believe that to treat pain and dysfunction within a body we must first discover the true cause of the pain.
That is why we incorporate a postural analysis with every client. We converse with our clients to create a treatment plan that is in tune with the clients needs.
By keeping our massage clients fully informed of our preferred methods of treatment and including them in our decision making, we achieve a consensus and have happier and much better informed clients, and a more holistic approach to treating muscles with dysfunction is achieved.
A good massage should focus on how tension is interconnected within the body.  For example, a person may feel tight between the shoulder blades.  Did that tightness come solely from the movement of the shoulders?  Actually, it didn't, as it is likely that it occurred as a result of the movement of the hands or the posture of the person. In this fashion, one area of tension or pain can relate to another
The same principle can apply to lower back pain, or to headaches.  Most lower back pain can be traced to tension that originally occurred in the feet or the legs, while headaches can occur as a result of tension in the neck or even tension in the legs, feet or hands.  This is why it is so important to receive a massage that is more than just working on the muscles that are causing pain to an individual.  The entire body needs to be looked at so that the interrelated areas of tension are unlocked and the effects of the massage are holistic, being more encompassing and lasting longer.